As an Operations Manager for an international shipping company, Julie Louise Nielsen is used to questions about her position in a male-dominated industry. But when we met her to discuss her participation in the Fast-Track course in June 2019 she was keen to point out that times are changing, with female role models championing the debate, and corporations taking responsibility for creating diverse and inclusive cultures.
Julie discussed the inspiration she gained from the week, from quiet reflection, to the igniting of further ambitions.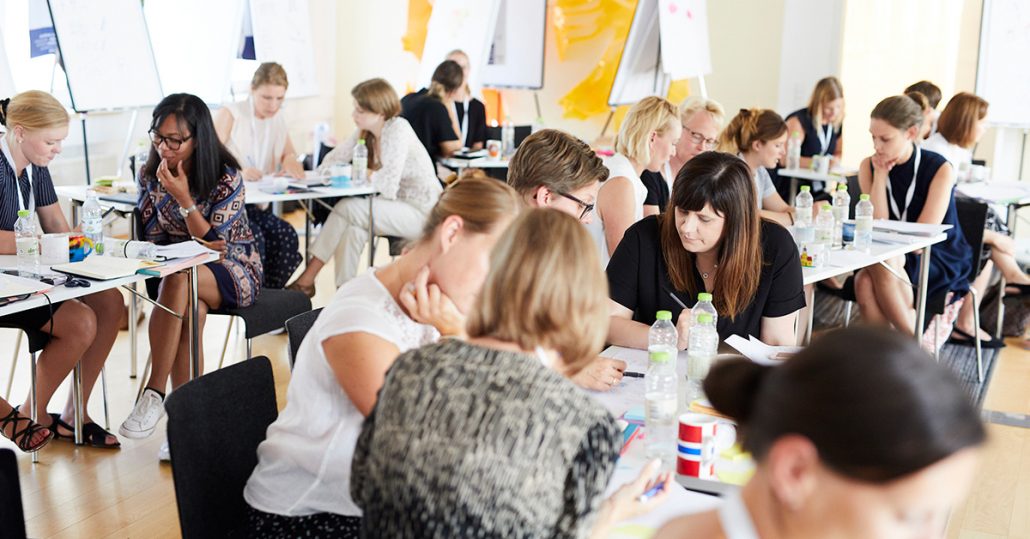 I started my career in shipping right after finishing high school in 2006. For the longest time I had planned to become an Air Traffic Controller, but it was that exact year when they stopped recruiting for 3 years. So, I landed a job as a shipping trainee and I was quickly captivated by the pace and energy of this global industry, where no day is the same.
It's been 13 interesting and challenging years during which I have grown personally and professionally in a constantly changing industry, and still do today.
From jobs as a Tanker Operator, Bunker Purchaser and Bunker Broker, I am today working for Maersk Tankers as an Operator, where we handle one of the largest product tanker fleets in the world. As a Tanker Operator, you are basically running a taxi service at sea. We are responsible for transporting our customers' cargo from A to B, and we are the keyholders for all parties involved in a transshipment.
The company I work for, Maersk Tankers, has also been on a journey since 2017, when it separated from A.P. Møller Mærsk. They joined the Diversity Council as part of their efforts to create a more diverse and inclusive workplace. The shipping industry itself is usually not perceived to be an industry for women, but I disagree. And it is also down to us, women in shipping, who must, together with our companies, prove and highlight this. It is very interesting and challenging to be a part of this journey and a lot has happened since 2017.
Maersk Tankers trusted me, by appointing me as one of their talented females to attend the Fast-Track Female Leadership Program. Representing these efforts in an industry primarily dominated by men is indeed a role I hold close to my heart and with pride, for a more diverse future workforce in shipping.    
All modules were interesting in their own ways, but key learning for me was the self-reflection on day 1 and day 5. It has been great for me to sit down, make lists of do's and don'ts and to accept, that it is okay that I am ambitious and that it is okay that some people may react in different ways to my approach and to my ambitions.
It has assisted me in my day-to-day work, to understand and tackle my reactions to things and situations. Now I am able to pull out my tools from my course files, acknowledge the situation I am in and put myself in the other person's position and try to understand their needs.
The way we were told to design our own lives, was an eye opener. To sit in the small groups and say out loud, how you would like to design your life, was challenging but very rewarding. The group provided feedback and suggestions on how to achieve your ambitions, and pointed out that the things you might think are out of reach, may actually be right in front of you, if you just take another approach.
Dr. Kriti Jain, who taught us about self-awareness, as teams, individuals and in the society, was very interesting. I could have listened to her for days, I think. The way she challenged my purpose, vision and impact was outstanding. She taught me how to distinguish the patterns of thoughts and behaviors that enable me, or hold me back from reaching my truest potential.
Furthermore, a week without Morven McLean, the Academic Director, would have been far duller! She pulled us up, when the lessons have been long and full of information. Her energy way of refreshing all the modules so they came together as one, was of great value.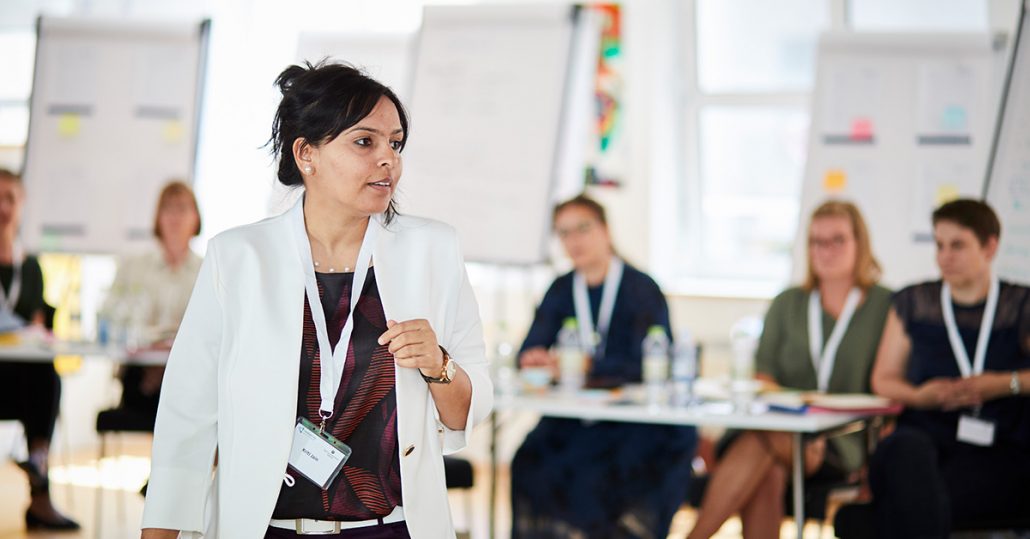 I was anxious to face a week with 30 women, given that in my daily work I am surrounded mainly by men. However, the diversity within the 30 participants was still fantastic. All the different nationalities, the different back grounds and different career stories were inspiring. For me it was also very rewarding to learn from their experiences and to take away some of their thoughts and actions. It has been invaluable.
It has lit a fire in me, sparking the thought that I should allow myself to aim for something more in my career and stop worrying about other people's reaction. It has also shown me that my ambition to become a leader someday, is reachable, if I dare to develop and further explore my patterns.
Do it! Accept the opportunity your company is offering you to be able to take the next step in your career, even if you think that you are not qualified to attend. Because, if your company sees it, you do have what it takes. This course may be an eye-opener for you to see what your company is seeing and what your opportunities are. At least it was for me!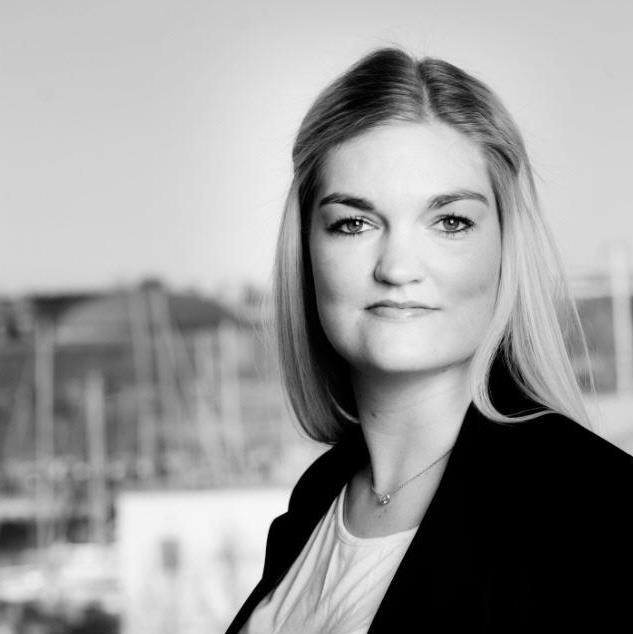 Name: Julie Louise Nielsen
Age: 33
Education: Danish Shipping Academy
Company: Maersk Tankers A/S
Title: Operator
Civil Status: Single
Children: Nil
Fun fact: I am the first member of my family who has graduated from high school. My high school teacher was disappointed to see that I was attending shipping and not politics.
https://www.thediversitycouncil.com/wp-content/uploads/2019/08/Julie-Louise-Nielsen-01.jpg
628
1200
Anders Poulsen
https://www.thediversitycouncil.com/wp-content/uploads/2018/09/dc-logo340x156.png
Anders Poulsen
2019-08-19 11:57:04
2019-08-19 13:20:22
Fast-Track Insights – Interview with Julie Louise Nielsen, Operations Manager at Maersk Tankers