Lead, Learn and Impact the Gender Agenda
To anchor the diversity strategy in the participating companies, it is essential to involve top management. In this way, the diversity agenda is acknowledged by the board and recognized as a long-term investment with a good return for the business at large.
We have therefore established The Diversity Council CEO Committee, where the CEOs (accompanied by their Heads of HR) meet twice a year. Goals are shared, experts present case studies and a dialogue with both the business press and the political arena is facilitated. This unique gathering of CEOs facilitates collaboration, with the common goal of removing barriers and accelerating the progress of more women to top business management.
"Women have been underrepresented within tech for quite some decades and if you do not tap into one gender, you are losing out on a lot of perspectives, capabilities and world views. We are stretching ourselves because we want the best tech talent and we want 50/50 representation of men and women, and therefore we joined The Diversity Council"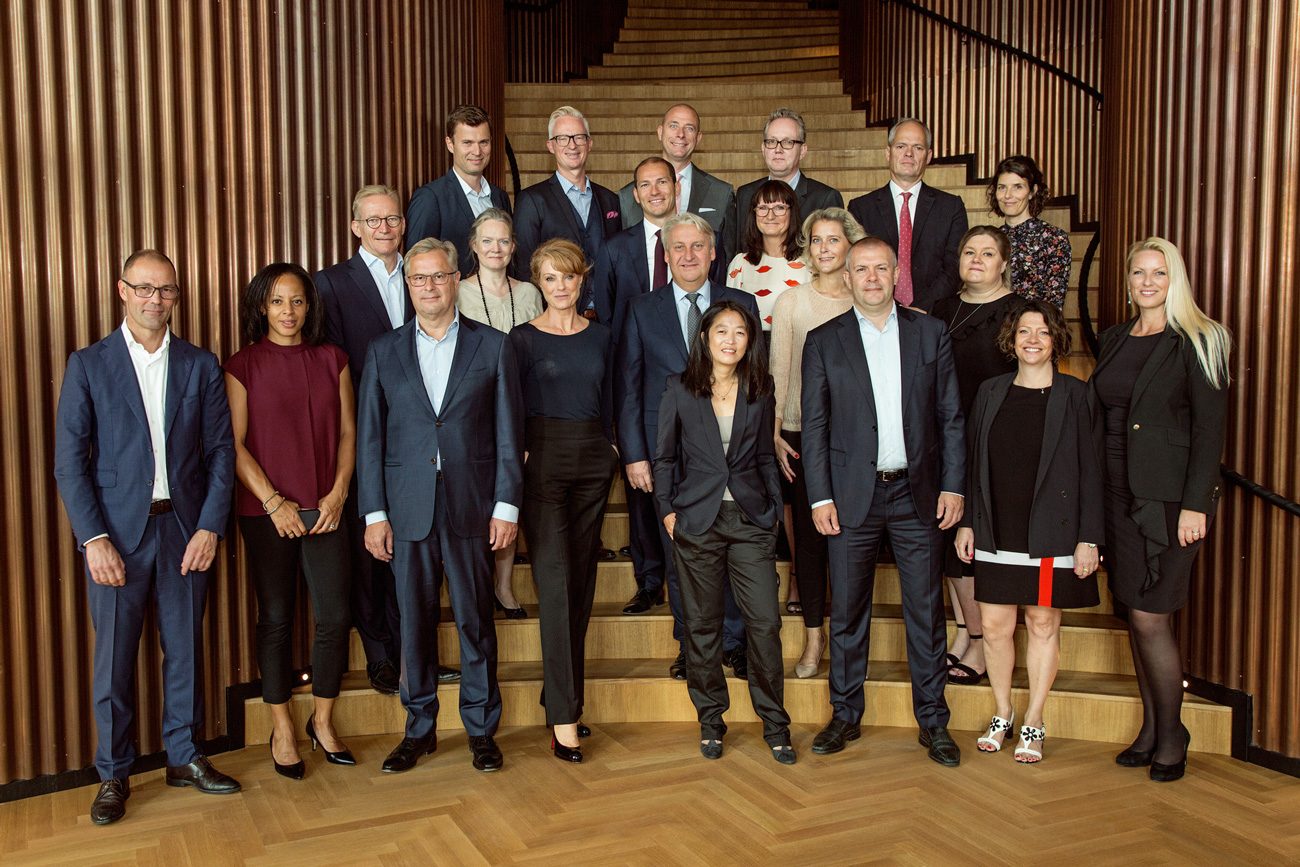 The current DC CEO Committee
(From left to right) Ulf Hahnemann, Chief Human Resources Officer at A.P. Møller Maersk, Rachel Osikoya, Global Head of Diversity & Inclusion, Transportation & Logistics Division at A.P. Møller Maersk, Lars Rasmussen, CEO at Coloplast, Søren Skou, CEO at A.P. Møller Maersk, Thomas Alsbjerg, Vice President, Corporate HR at Coloplast, Miriam Igelsø Hvidt, Director HR, Law & Facilities at Tryg, Bodil Nordestgaard Ismiris, Vice CEO at Lederne, Morten Hübbe, CEO at Tryg, Kim Baroudy, CEO & Senior Partner at McKinsey & Co, Jakob Stengel, Managing Partner at Case Rose and Founder of Board Network, Mogens Nørgaard Mogensen, CEO & Senior Partner at PWC, Anja Ellegaard Dahl, OrgSolutions Expert at McKinsey & Co, Susanne Schelde-Mollerup Funder, Head of Human Capital at PwC, Henrik Waitz, Managing Partner at AVT Business School, Marianne Dahl Steensen, CEO at Microsoft, Former Minister Bjarne Corydon, Global Director at McKinsey Center For Government, Tomas Haagen, CEO & Managing Partner at Gorrissen Federspiel, Camilla Hillerup, HR Director at Microsoft, Sara Jursic, Head of HR at Gorrissen Federspiel, Iben Posniak, Senior HR & Management Consultant at Dansk Erhverv, Tine Arentsen Willumsen, CEO at Above & Beyond and Founder of The DDC. Not present: Jens Klarskov, CEO at Dansk Erhverv, Henrik Schimmell, CEO at Radiometer, Lars Rohde, Governor by Royal Appointment at Danmarks Nationalbank, Lars Gert Lose, CEO at the Danish Foreign Ministry, Christian M. Ingerslev, CEO at Maersk Tankers and Bo Normann Rasmussen, CEO at AP Pension
In addition to the biannual meetings of the CEO Committee, the partners' HR departments also meet twice a year to analyse shared research on an ongoing basis and potentially align individual diversity strategies, when possible.
The major themes and key barriers – such as how to strengthen the entire female talent pipeline or best onboard the entire company to develop a more inclusive corporate culture – are prioritized and discussed to find the most effective ways to approach the issues and reach balanced leadership faster.
The Diversity Council as well as the partner companies will also engage in the public gender diversity debate when appropriate in the press or e.g. at events such as our Womenomics Nordic Business Conference. When the partners in the alliance address the diversity issues together, the impact is potentially faster as well as more significant and supports the long-term goal of inspiring the business community at large.