Carla Torregrosa Calvet flew in to Copenhagen from California to participate in the Fast-Track Program for Emerging Female Managers in June 2019. No stranger to new challenges, she embraced the week as an opportunity to reflect on her purpose, and we met her to discuss the key takeaways she gained and how she came to believe 'the sky is the limit!'
I am originally from Valencia, Spain. I moved to California in 2010 and been here ever since. 
My career as an engineer started in Spain, where I worked as an accoustical engineer for the University. After this, I moved to the US and started to work for a Life Sciences company as an Industrial Engineering junior project manager. During these years, I had several titles as I got more experienced and promoted to higher responsibility roles. Some of these included: Associate Project Manager, Specialist Project Manager, Project Manager, Sr. Project Manager… During my exposure through the years working as a project manager and having the opportunity to manage employees to accomplish goals (directly and indirectly), I also had the opportunity to develop in Lean Six Sigma and coordinated numerous continuous improvement initiatives. I got my official Lean Six Sigma certification and was certified as an internal Continuous Improvement facilitator during these years. 
My passion for continuous improvement was something I could not ignore and made the decision to accept the new opportunity of becoming a Danaher Business System Leader for Radiometer (a Danaher company). I've been in this role for approximately a year now and could not be happier.
The "aha" moment for me came on day 3, when the discussion around innovation made its way through. I've never been involved in the company's innovation strategy before and it clicked that having a clear plan around our product's innovation is as fundamental as meeting our 2-3-5 year plans and delivering on KPIs and annual objectives. It's essential to ensure that any given company will be prepared to meet customers' needs as our society evolves, and a fundamental piece for any company's long term survival in the market.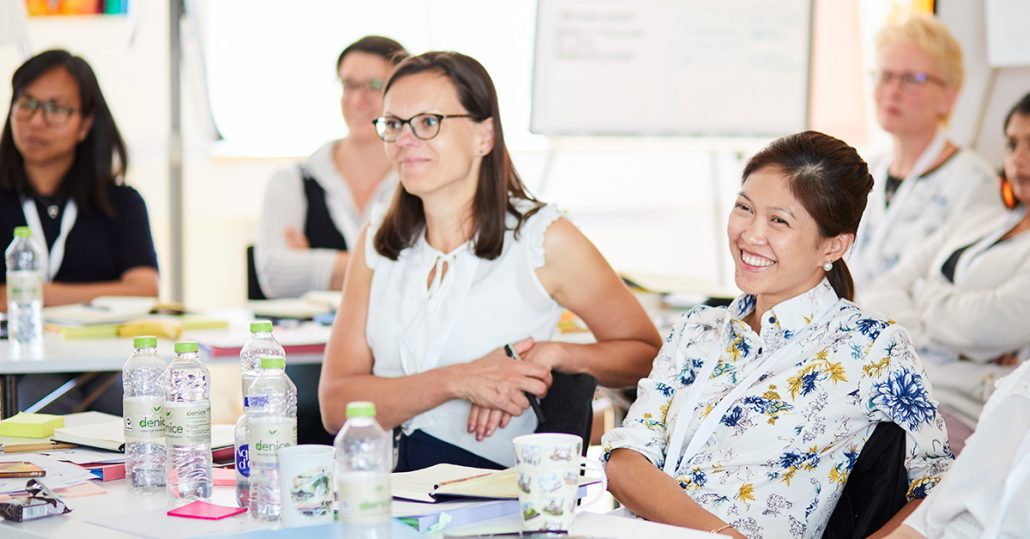 I really enjoyed day 3 with Ricardo Perez as the topic really pulled me in, but I do have to say that I practically enjoyed every day at the event. The information shared, the activities that we all did together to make sure the key learnings were understood were really well thought-out and engaging. I felt my energy levels increase as the week progressed as I truly found every day very interesting.
It was a great experience to be part of and I learned a lot from all my peers and their different perspectives. Each woman there had a different journey, aspirations, short- and long-term goals and it was great to learn about them and take advantage of their stories and their experiences. I was able to accelerate my learnings and was able to make key contacts/friends that I am sure will there for me for career support when reached if needed. Thank you ladies!
Yes, it did. The program encouraged growth and that the sky is the limit for any woman ready to assume high responsibility corporate roles. It also showed that you need to always be aligned with your life purpose in order to be able to succeed in anything. It is key to not lose this perspective. I am now more aware and ask myself about my purpose and make sure that this alignment is always present.
I would say "Go for it!". The key learnings you will walk away with are fantastic. Meeting other women leaders is very inspirational and the key lessons/takeaways are very useful. I would recommend this course to any woman as we are all leaders, in our own ways.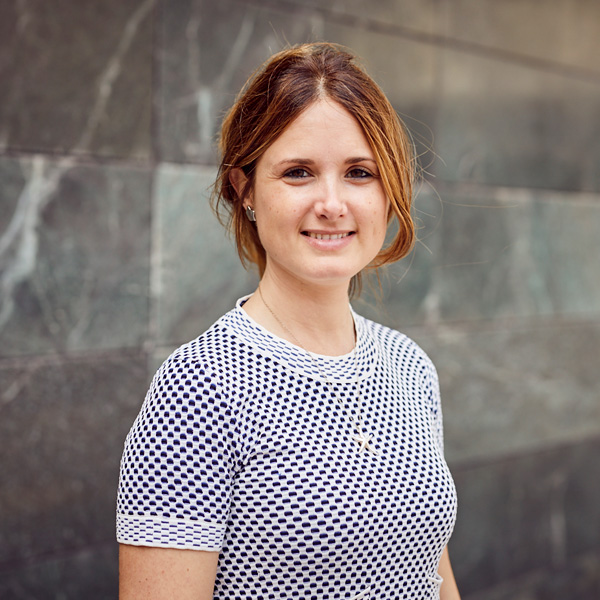 Name: Carla Torregrosa Calvet
Age: 37
Education: Masters Degree in Industrial Engineering from the Universidad Politecnica de Valencia (UPV), Spain
Company: Radiometer
Title: Danaher Business System Leader
Civil Status: Married
Children: One little girl, Alexia, that is 18 months old
Fun fact: Love to rock climb and be out and about in nature. My vacations are always planned around visiting national parks. I think I'll never get tired of it.