Last month, the World Economic Forum released its 13th Global Gender Gap Report, providing comprehensive quantitative and qualitative analysis of the Global Gender Gap Index, a tool created by the World Economic Forum in 2006 to identify and track gender imbalance over time and across countries.
The report measures 169 countries across 4 thematic divisions in order to rank them in terms of gender parity, which is measured on a scale of 0 (disparity) to 1 (parity).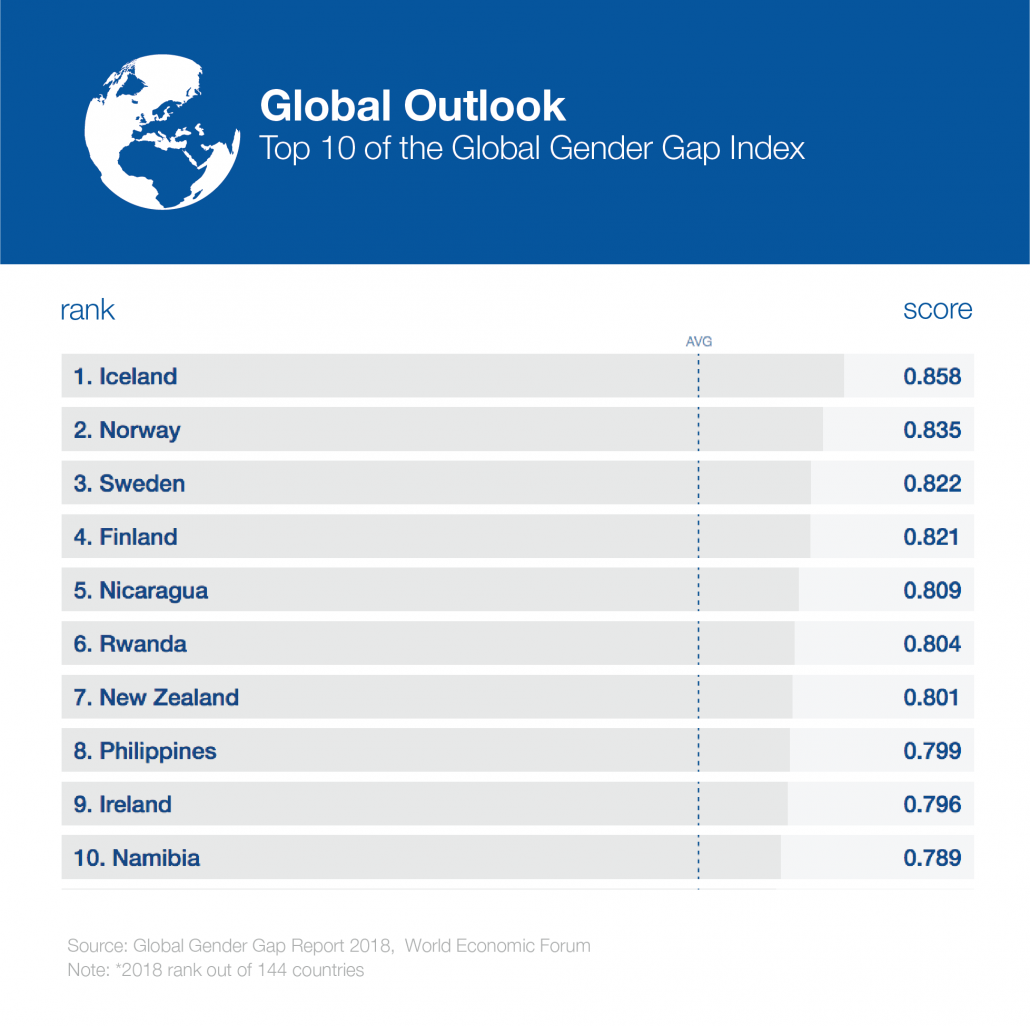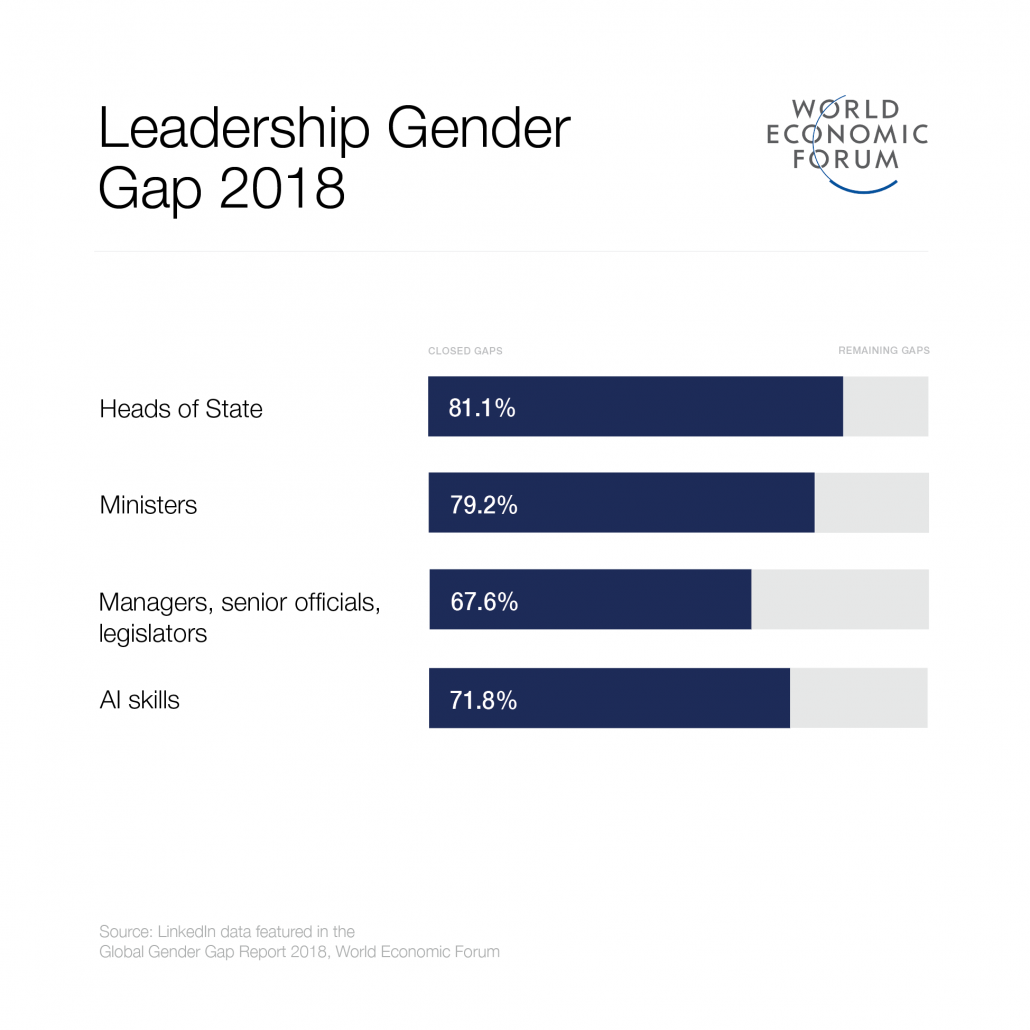 In summary, the gender gap has reduced slightly in 2018, but the declining representation of women in politics and stagnation in the proportion of women in the workplace mean that any improvements are minimal. 'Economic Opportunity' was the only area that narrowed the gender gap, largely due to the reduction of the pay gap (51%) and increase in the number of women in leadership roles (34%).
The data suggests that women are participating less in the workforce, perhaps due to automation disproportionately replacing jobs traditionally carried out by women, while traditionally male STEM jobs are increasing. Another possible option is that the lack of infrastructure for childcare and eldercare prevents women re-entering the workforce.
This year, the WEF drew attention to the glaring disparity in the field of AI, where women represent only 22% of the workforce, a gap 3 x larger than other industry talent pipelines. Proactive measures are vital in these male-dominated industries that will dominate the future of work. Furthermore, slimming the gender gap will also have positive economic ramifications for businesses in the long term, given that diverse companies perform better.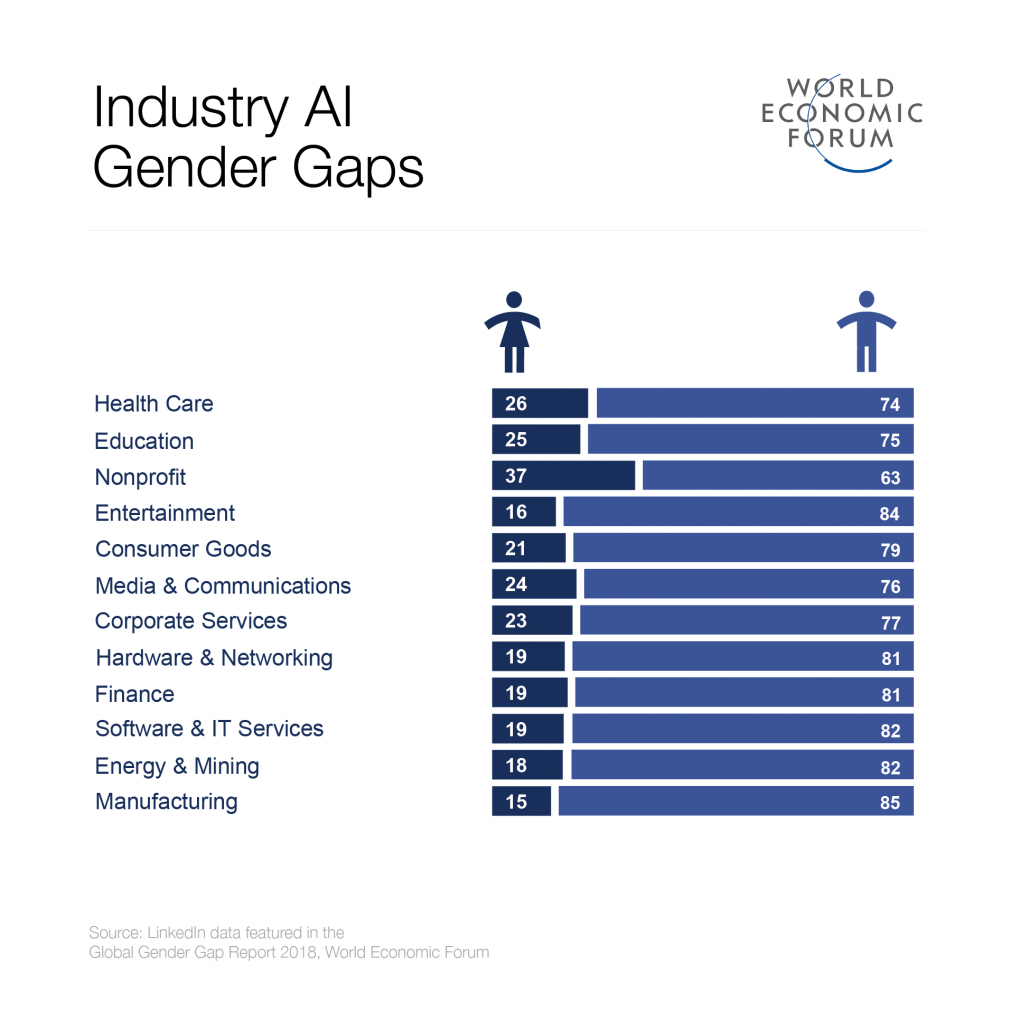 "The economies that will succeed in the Fourth Industrial Revolution will be those that are best able to harness all their available talent. Proactive measures that support gender parity and social inclusion and address historical imbalances are therefore essential for the health of the global economy as well as for the good of society as a whole"
Klaus Schwab, Founder and Executive Chairman of the World Economic Forum.
Source: http://reports.weforum.org/global-gender-gap-report-2018/